What is Church?
We believe that God showed us how to live through Jesus, who came as an example of God's law brought to life. Church is an integral part of a Christian's life, but there far more to church life than a weekly sermon. Each week at Trinity Gardens, many people are involved in various aspects of worship and service.
Sabbath School
Each Saturday, Seventh-day Adventists meet to fellowship and explore the Bible together. Sabbath School provides a safe environment to ask questions, share faith experiences and get to know Jesus better through a shared, interactive study of the Bible in a small-group setting. The program also often includes music, prayer and inspirational community outreach stories.
In Sabbath School at Trinity Gardens, there's something for everyone at every step of your spiritual journey.
Children (0-12 yrs)
Children's ministry exists to bring children into age appropriate worship where they can belong to the family of God and learn to serve, worship, give and share Christ's love with others.
In many ways, not only does tomorrow's church depend on our children, but so does today's. 
Children's ministry at Trinity Gardens is a fun-filled environment that brings Biblical truth alive as children experience what the Bible says and how it applies to their everyday lives. We believe that learning should be fun and that coming to Trinity Gardens should be the highlight of each child's week. Stories, crafts, songs and activities will ensure that your child will have a blast being with other children their age while learning practical everyday principles from God's Word.
Parents are welcome to stay with younger children.
Teens (10-15 yrs)
We believe our teens are the future of Trinity Gardens church, so we've invested time, energy, and resources to provide a place that they can call their own. Expect them to experience life-impacting lessons while having heaps of fun with their friends.
Youth (15-30 yrs)
Our desire is to see our youth grow in their pursuit of God, their ministry to those around them, and their desire to love, honour and serve Him.   
In a culture that daily launches attacks on the hearts and minds of young people, the Trinity Gardens youth leadership team seek to offer biblical and practical solutions to help equip them in their God-given purpose and be courageous world-changers for Jesus Christ.
We work to achieve this by providing a relevant and interactive environment where youth will learn about the truths of God's word in fresh and creative ways.
Adults
There's something for all adults, as we divide into small groups for Bible-based study. All are encouraged to participate (but there's no expectation that you must) as we explore and learn more about God's love and guidance.

Church Service
Church is so much more than just a sermon — it's a way for us to worship God together.
Each week, you'll find a church service to consist of different songs, messages and presenters, but all will have:
Prayer, either as small groups or as a congreation.
Various songs of praise. Sometimes we sing older hymns, and other times more contemporary worship songs; however, they all praise our God and Creator through song.
A story for the kids in our congregation. Although directed at the youngest in our church, Children stories are enjoyed just as much by the adults.
An opportunity to give to our church community.
And of course, a presentation from either a guest speaker or our church pastor. These messages bring us closer to God by often discussing a challenging topic in his Word, and you can also listen to them online.
Community Pantry
We believe that serving our local community is really important — that's why we've partnered with ADRA Australia to run a community pantry at Trinity Gardens. Every Thursday, those  who need a little bit of assistance can come get no or low-cost groceries from our volunteers at the pantry. You can find more about the ADRA Community Pantry here.
Weekday Worship
Church shouldn't just be something for Saturday mornings, that's why many small groups meet at Trinity throughout the week.

Youth Cell Group
On Tuesday nights, our Church's youth gather and discuss topical issues which appear living in today's society. Usually accompanied with a dinner, this is a great opportunity for our young people to catch up with one another while studying the Bible.
Bible Study
Spending time with God through his Word is really important, and that is why many of our Church family meet weekly to have another opportunity to delve into a deep study with our church pastor.
Prayer Group
Prayer is powerful. Each Saturday before Sabbath School, a small group gathers to pray over members of our church.
Social Events
An important part of church is the community and fellowship. Throughout the year, our church organises various family-friendly social events, ranging from movie nights to our annual church camp. We'd love for you to join us! See what events are happening this year by viewing our church calendar here, or by liking our Facebook page.
Youth Cell Group

Tue, 7:00pm

Prayer and Bible Study

Wed, 7:00pm

Community Pantry

Thu, 10:30am

Sabbath School

Sat, 9:30am

Church Service

Sat, 11:00am
Our Team includes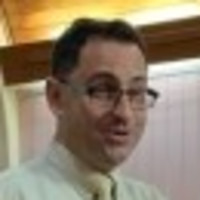 David Stackelroth
Head Elder
Duncan Heidik
Co-Head Deacon
Gabor Laborc
Co-Head Deacon
Rika Watson
Head Deaconess
Maxine Davey
Church Clerk